Getting What Your Child Is Owed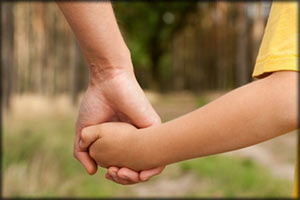 You want your children to have their needs met and all the opportunities they deserve. A Stillwater child support attorney from Wirth Law Office in Stillwater can help you make sure your children get the financial support they are entitled to from their non-custodial parent.
If you are beginning a divorce process or anticipating having giving birth to a child fathered by a person to whom you are not married, or if you have split up from a relationship with the other parent to your child, your best bet for getting the resources your child is entitled to get is by connecting with a qualified Stillwater child support attorney in Payne County. Contact a Stillwater child support attorney from Wirth Law Office in Stillwater for help.
What Kind of Child Support Help Can I Get for My Child?
In Payne County, Oklahoma, family courts will ensure both parents contribute fairly to take care of the needs of your children including a wide variety of expenses and considering a broad number of factors.
Courts consider all the assets and income of both parents and other factors is determining the amount that is to be set aside for child support and the division of responsibility for that support. In determining how much is to be paid the court will also divide responsibility based on income for child care, medical care, dental care and other expenses in addition to general living expenses.
How Long Is Child Support Paid?
In Oklahoma, children are entitled to receive child support from parents until the graduate from high school or turn twenty years of age; whichever comes first. Children with disabilities, either mental or physical or both, may be entitled to support well beyond this point or even for life.
Consult a Stillwater Child Support Attorney
Our Stillwater family lawyer can help with child support along with other family law issues. For a free, no-obligation consultation with a Stillwater child custody attorney, call Wirth Law Office – Stillwater today — (405) 673-1600, call toll free at (888) 947-8452 or submit a quick question form at the top right of this page. Either way you reach out to us, the Payne County attorney at law will promptly reply to your unique child custody question.